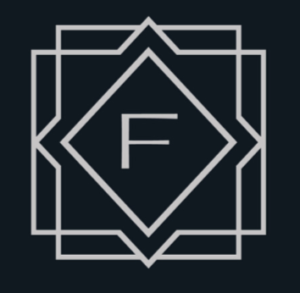 FORTE FORWARD SERVICE AGREEMENT
RECITALS
PaperBrix LLC, through "Forte Forward," has experience in the advertising and marketing fields and desires to provide services designed to increase the social media presence of Company for a monthly fee.
Company desires to increase its market presence by hiring PaperBrix LLC to assist in advertising, marketing and promotions and promises to compensate PaperBrix LLC for said services by paying a monthly fee in accordance with the terms and conditions prescribed herein.
NOW THEREFORE, in consideration of their mutual promises made herein, and for other good and valuable consideration, the parties hereby agree as follows:
1. ​Termination​. ​
The parties may terminate this Agreement upon written notice:
(a) immediately by either party if the other party is in material breach of any of its obligations hereunder and fails to remedy such breach within ten (10) days of receipt of a written notice by the other party which specifies the material breach;
(b) by either party by providing thirty (30) days prior written notice;
(c) immediately if Company fails to pay any sums due under this Agreement within the time period specified in this Agreement and Company fails to cure the nonpayment with ten (10) days after receipt of notice as provided therein; or
(d) immediately by either party if the other party has a receiver appointed, or an assignee for the benefit of creditors, or in the event of any insolvency or inability to pay debts as they become due by the other party, except as may be prohibited by applicable bankruptcy laws.
Should Company choose to terminate this Agreement during the Contract Term, Company agrees to pay to PaperBrix LLC compensation equal to the amount to be paid to PaperBrix LLC over the duration of the entire Contract Term within ten (10) days from the date Company provides written notice to PaperBrix LLC of its desire to terminate this Agreement.
​Services​. ​
The services to be performed by PaperBrix LLC hereunder (collectively, the "​Services​") are as follows:
(a) Create client account on PaperBrix LLC's software, brief demographics survey, initial audience creation, Pixel creation for client to place on website, curate imagery and content for initial ads.
(b) Single campaign with 3 ad variations monthly on PaperBrix LLC's software. One element of the 3 Ad variations will be A/B tested (elements of Ad for A/B testing include Image, Headline, Written Content, Audience, or Call to Action).
(c) Maintain and modify audiences monthly to enhance campaigns over the Contract Term.
(d) Access to PaperBrix LLC advertising platform to view monthly advertising campaign reporting/performance.
(e) Access by Company to PaperBrix LLC's proprietary insights, which includes event calendar, association information, editorial/award submission calendar, editor contact list and media kits of national and regional publications.
The Services represent a complete list of PaperBrix LLC's contractual obligations to Company. The Services provided hereunder to Company may be subcontracted by PaperBrix LLC to PaperBrix LLC's subcontractors.
​Payment​. ​
For the Services performed by PaperBrix LLC hereunder, Company shall pay PaperBrix LLC TWO HUNDRED AND TWENTY-FIVE DOLLARS ($225.00) per month via credit card during the Contract Term on the first (1s​t​) day of every month, beginning on the Contract Start Date. In the event Company fails to pay PaperBrix LLC by 11:59 p.m. on the first (1s​t​) day of each month, PaperBrix LLC will cease to provide the Services until payment in full is received.
​Account Access and Authorization​. ​
PaperBrix LLC is authorized by Company to assume the identity of Company in all social media advertising on the Internet. Company will demonstrate this authorization by completing the on-boarding paperwork provided by PaperBrix LLC. PaperBrix LLC will hold Company's URL's, usernames and passwords in confidence. PaperBrix LLC will not share this information under any circumstances, nor will PaperBrix LLC sell this information to any third party.
​Rights to Created Content​. ​
Company will retain the rights to all Company related content created by PaperBrix LLC exclusively for Company, during the Contract Term. However, Company may not distribute for profit any content created by PaperBrix LLC during the Contract Term, without the prior written consent of PaperBrix LLC. Furthermore, PaperBrix LLC will retain the right to use any and all content created for Company, during the Contract Term, for the purpose of providing samples of PaperBrix LLC's work or instruction, including, but not limited to, presentations, lectures, webinars, and published material in any medium.
​Access to Company Information​. ​
PaperBrix LLC will not share any of Company's customer information such as emails, phone numbers or addresses, nor will PaperBrix LLC sell any of this information to third parties.
​Liability Waiver​. ​
In no event shall PaperBrix LLC be liable in contract, tort, strict liability, warranty or otherwise, for any special, incidental or consequential damages, such as, but not limited to, delay, disruption, loss of anticipated profits or revenue, loss of use of any system or loss of capital, nor for any punitive damages. Establishing a social media presence and initiating a two-way flow of communication between Company and the public can have unintended consequences on Company's reputation. Should this occur, Company waives its right to hold PaperBrix LLC responsible for any damage and/or liability that may arise from PaperBrix LLC's actions on behalf of Company. If, at any time, Company does not agree with actions taken by PaperBrix LLC on Company's behalf, Company must notify PaperBrix LLC in writing.
​Service Interruption​. ​
Either party shall be excused from any delay or failure in performance required hereunder if caused by reason of any occurrence or contingency beyond its reasonable control, including, but not limited to, acts of God, acts of war, fire, laws, proclamations, edits, ordinances, regulations, riots, earthquakes, floods, explosions or other acts of nature. The obligations and rights of the party so excused shall be extended on a day-to-day basis for the time period equal to the period of such excusable interruption. When such events have abated, each party's respective obligations hereunder shall resume. In the event the interruption of the excused party's obligation continues for a period in excess of thirty (30) days, either party shall have the right to terminate this Agreement upon ten (10) days' prior written notice to the other party and in accordance with the termination provisions contained herein.
​Independent Contractor Relationship​.
​PaperBrix LLC is an independent contractor and is neither an employee nor agent of Company. Nothing contained in this Agreement will be construed as creating the relationship of employer and employee, principal and agent, partnership or joint venture, or any other fiduciary relationship between the parties hereto, nor will either party have the right, power or authority to create any obligation or duty, express or implied, on behalf of the other unless expressly provided herein. All employees or contractors of PaperBrix LLC whom PaperBrix LLC assigns to perform services for Company shall at all times be considered employees or contractors of PaperBrix LLC. Neither party will be responsible for the other's business obligations, including but not limited to, insurance, worker's compensation and employment related taxes, and each party agrees to hold the other harmless from those obligations.
​Defend, Hold Harmless and Indemnity Clause​. ​
It is the specific and express intent and the agreement of the parties that in the event that Company should cause, either directly or indirectly, damage, loss, destruction, liability, or claims against PaperBrix LLC as a result of intentional conduct, negligence or otherwise, Company shall hold harmless and indemnify PaperBrix LLC (including its members, managers and officers) from any and all obligations, liabilities, causes of action, lawsuits, damages, and assessments, including legal fees, that result from Company's intentional conduct, negligence or other action or inaction. This Section shall survive the Contract Term.
​General Provisions​.
(a) ​Non-Restrictive Relationship​. Subject to the confidentiality provisions contained herein, PaperBrix LLC may provide the same or similar services to other customers.
(b) ​No Assignment​. Except with respect to PaperBrix LLC's rights regarding the use of subcontractors, neither party may assign any rights or obligations under this Agreement without the prior written consent of the other party except as specifically set forth herein.
(c) ​Amendments​. All amendments to this Agreement shall be in writing and shall be executed by a duly authorized representative of each party.
(d) ​Notices​. All notices required under or regarding this Agreement will be in writing and will be considered given if delivered personally, mailed via registered or certified mail (return receipt requested and postage prepaid), given by facsimile (confirmed by certification of receipt), via email, or sent by courier (confirmed by receipt) addressed to the following designated parties:
​If to PaperBrix LLC, to​:
PaperBrix LLC LLC
508 E Live Oak
Austin TX 78704
Attention: Barrett Morgan
Number: (512) 627-5237 E-mail: bmorgan@paperbrix.com
(e) ​Severability​. If any term or provision of this Agreement is held to be illegal or unenforceable, the validity or enforceability of the remainder of this Agreement will not be affected.
(f) ​Entire Agreement​. This Agreement and its exhibits constitute the entire agreement between PaperBrix LLC and Company and supersede any prior or contemporaneous communications, representations or agreements between the parties, whether oral or written. The terms and conditions of this Agreement may not be changed except by an amendment signed by an authorized representative of each party.
(g) ​Applicable Law, Venue and Attorneys' Fees​. This Agreement is made under and will be construed in accordance with the laws of the State of Oklahoma without giving effect to its choice of law rules. The appropriate state or federal courts situated in Tulsa County, Oklahoma, shall be the exclusive forums in which to adjudicate disputes hereunder, and the parties waive any objection to personal jurisdiction in such courts on that the same would constitute an inconvenient forum. The prevailing party in any dispute hereunder shall be permitted to recover its reasonable attorneys' fees and costs of such.
(h) ​Heading​. The headings and section titles in this Agreement are inserted for convenience only and shall not affect the meaning or interpretation of this Agreement or any article or provision hereof.
(i) ​No Third Party Beneficiaries​. This Agreement inures to the benefit of PaperBrix LLC and Company only and no third party shall have any rights hereunder.
(j) ​Counterparts​. This Agreement may be executed in any number of counterparts, some of which may be photocopies and all of which taken together shall constitute one and the same instrument.
(k) ​Representations​. Both parties represent that they are fully authorized and empowered to enter into this Agreement, and that the performance of the obligations under this Agreement will not violate or infringe upon the rights of any third-party, or violate any agreement between the parties and any other person, firm or organization or any law or governmental regulation.